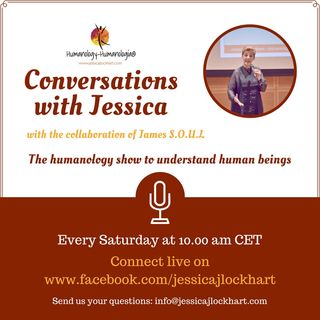 Conversations with Jessica
CONVERSATIONS WITH JESSICA is your show.
Every Saturday at 10.00 CEST, connect live to join us in this unique conversation. It offers you tools and tips to understand yourself and others and to take control of your life.
Discover such fascinating topics like humanology, optimism coaching, personal essence and much more.
Have fun while learning and getting the tools that will help you solve your issues and lead a happy, fulfilling life.
Presented by Jessica J. Lockhart and James S.O.U.L.